KNAC BLOG
The Latest in Hiring and People
Insights, ideas, best practices, product news, and conversations.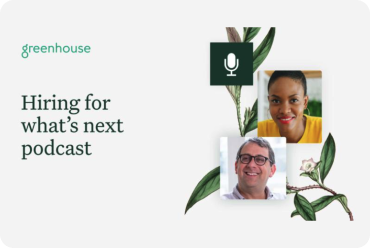 Hiring for What's Next Podcast with Greenhouse
I'm thrilled to announce the launch of a new podcast I had the privilege of being a part of with Greenhouse Software! It features insights from Daniel Chait, industry talent leaders, and myself on #HiringforWhatsNext. Anyone that's revamping recruiting strategies for 2021 and beyond, especially in the areas of DE&I, should give it a listen! Special thanks to CMO @CarinVanVuuren and her amazing team at Greenhouse for bringing it to life!
Listen to the podcast on Greenhouse's website 🙂
– Ariel Lopez, Co-founder and CEO